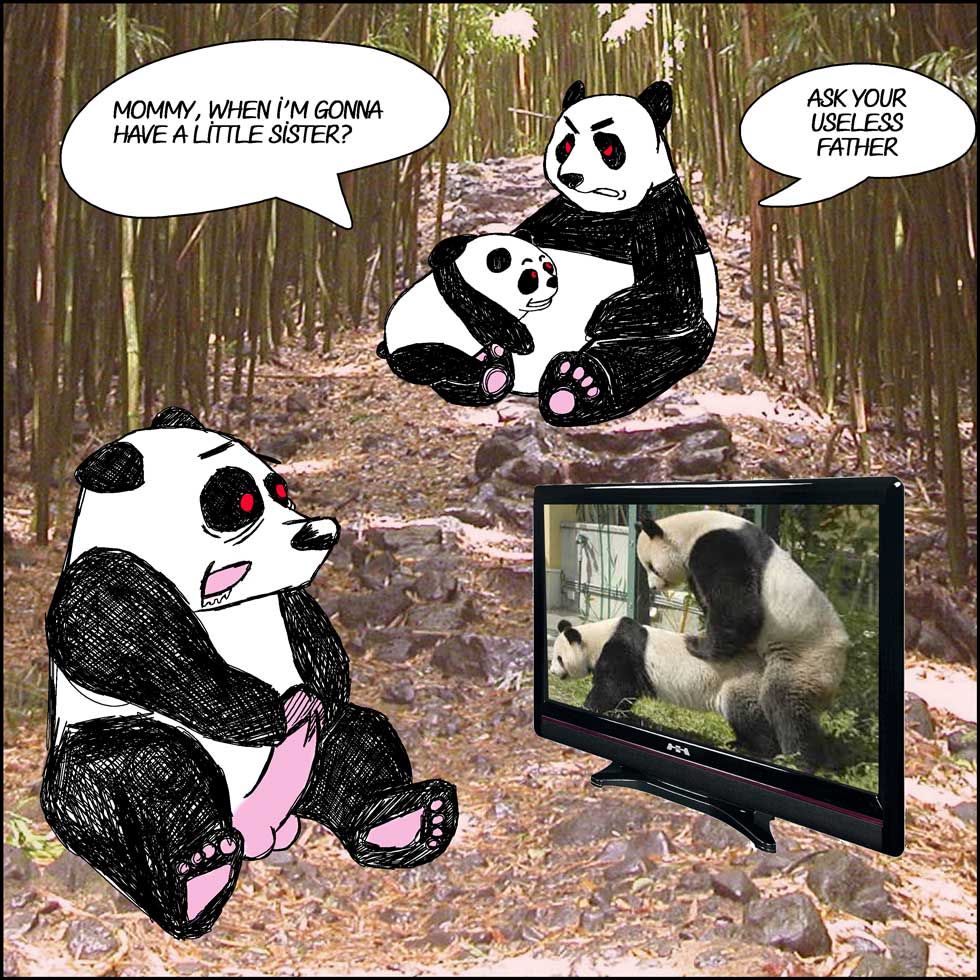 WATCH OUT! PANDA-PORN IS A FACT!
ClicK here and learn more with Cazzopardo!

Panda porn is the practice of having captive giant pandas watching movies depicting mating pandas; indeed captive pandas have little interest in mating and many efforts are taken in order to arouse them.
So far, panda porn was proven successful only in China, where, among other experiences, pandas were given viagra. Pandas cubs represent for China not only a valuable help in preserving this beautiful endangered species, they're very profitable too. Zoos around the world are renting Chinese giant pandas, their price having soared up to one million dollar per year. Pandas are sent around the world with FedEx and are not available for birthday parties.